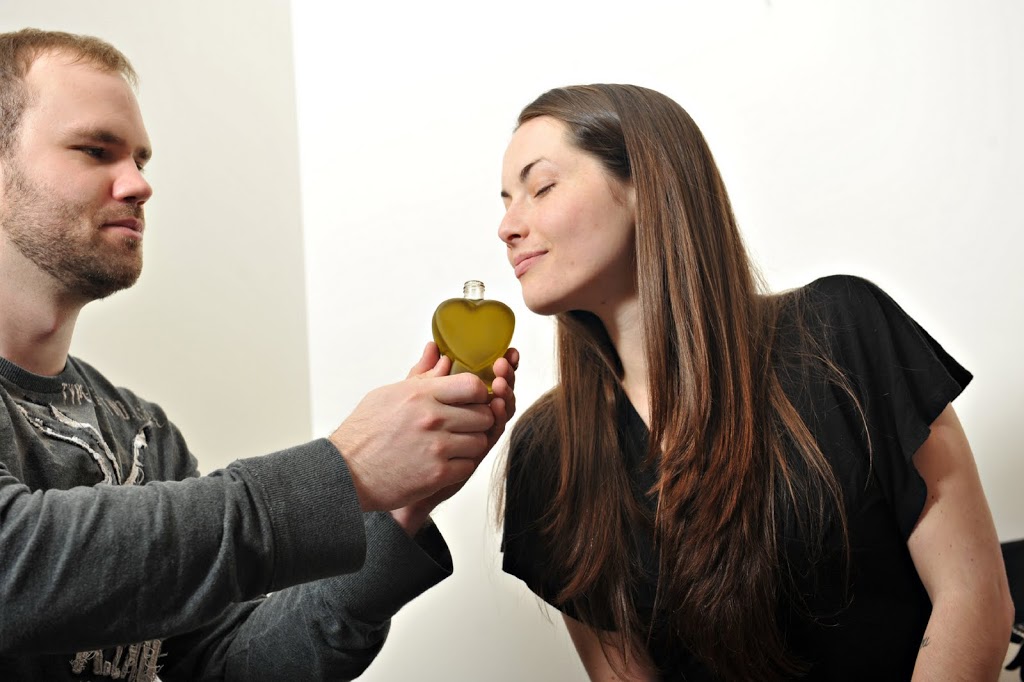 Forward: I studied at the Canadian College of Massage and Hydrotherapy, back in those days we were into blending carrier oils mostly sweet almond and sesame. With these we would create therapeutic blends adding and testing a variety of essential oils.  In the 80's and early 90's aromatherapy was hip and fun to work with. Our clients appreciated them. CCMH at the time provided pure coconut oil to work with but we would purchase "the good stuff" from other sources.  We had the attitude then that coconut oil was the poor cousin to other more expensive massage oils and we wanted the best for our massage clients.  Fast forward to 2000+ now we have an ever increasing population of folks with allergies and sensitivities to scents and smells and some with very severe reactions including asthma.  Most massage therapists no longer use scented oil blends and coconut oil often unscented is enjoying a comeback especially organic coconut oil has become trendy to use.  Many RMT's use no oil or very little depending on their approach to body work and massage lotions have replaced oils as a non allergenic massage medium.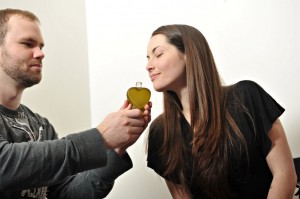 AROMATHERAPY has been around since Biblical times. Frankincense, Lotus, Jasmine, Sandlewood and Rose Absolute are scents that can change moods and create an exotic atmosphere.  I jumped at the chance to attend local Casey Mulcaster's "Essential Oils of India" workshop last month. Casey is a Registered Aromatherapist and knows her stuff.  She does her research and in doing so she went to the source, India.  Casey, who owns and operates local Amarna Holistic Centre, attended some factories where steam and other forms of distillation create some of the most precious oils on the planet. 
When you inhale these oils there is swoon potential!  Casey shares her love and respect for the process of extracting such minute quantities of precious oils from vast amounts of raw resources from petals of rose to bark and roots of sandlewood.
During her informative 2 hour workshop Casey presents 5 exotic essentials. Showcasing her Indian absolutes (word for pure essential oil) and allowing her participants to create a blend for themselves. It is exciting to learn the essential benefits for ones organ and visceral health, endocrine system, skin, and even sleep deprivation. If you have a chance do take this course, but hurry because she is only teaching it for a limited time.
CREATING A BLEND: 
With expert guidance and enthusiasm for the creative process Casey leads you to confidently blend your signature potion to include top notes, middle notes and base notes.  This experience was truly like a private wine tasting complete with coffee beans to cleanse the olfactory palate.   I created for myself a blend dominant with the base notes of Sandlewood and Nag Champa which were the most devine scents that had ever crossed paths with my olfactory system…wow!  This blend which I keep near my bedside and rub into my hands to smell as I drift off to sleep has no doubt changed the quality of my slumber hours including how many of them I have in a row before waking!  
If the need to avoid scents for allergy reasons has kept you from enjoying the benefits of aromatherapy consider taking a course with Casey. You will be surpised by what you learn and can share with your clients, family and friends.  When scents are pure and unaltered and you are aware of their medicinal attributes they can be extremely beneficial for everyone and amazing to incorporate into your own self care.   To find out more about essential oils of India and more click here.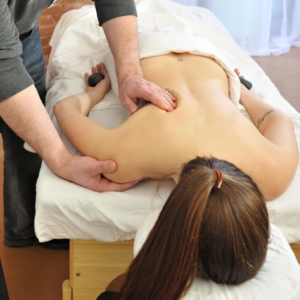 PS Stay tuned to our ViVi Shop as we will be carrying a high quality certified organic range of Carrier Oils for Massage and Body Therapy in addition a select collection of essential oils all to feed your skin, body and mind.  Believe us when we say we still want our clients to have only the best…more on oils later.  Roxanne Derkson RMT GCFP
Save
https://vivitherapyshop.com/wp-content/uploads/2011/06/photoheartbottle-for-web.jpg
682
1024
Roxanne D
https://vivitherapyshop.com/wp-content/uploads/2021/06/footer-logo-full-colour.svg
Roxanne D
2021-10-26 09:49:03
2021-10-26 10:09:48
Aromatherapy Review